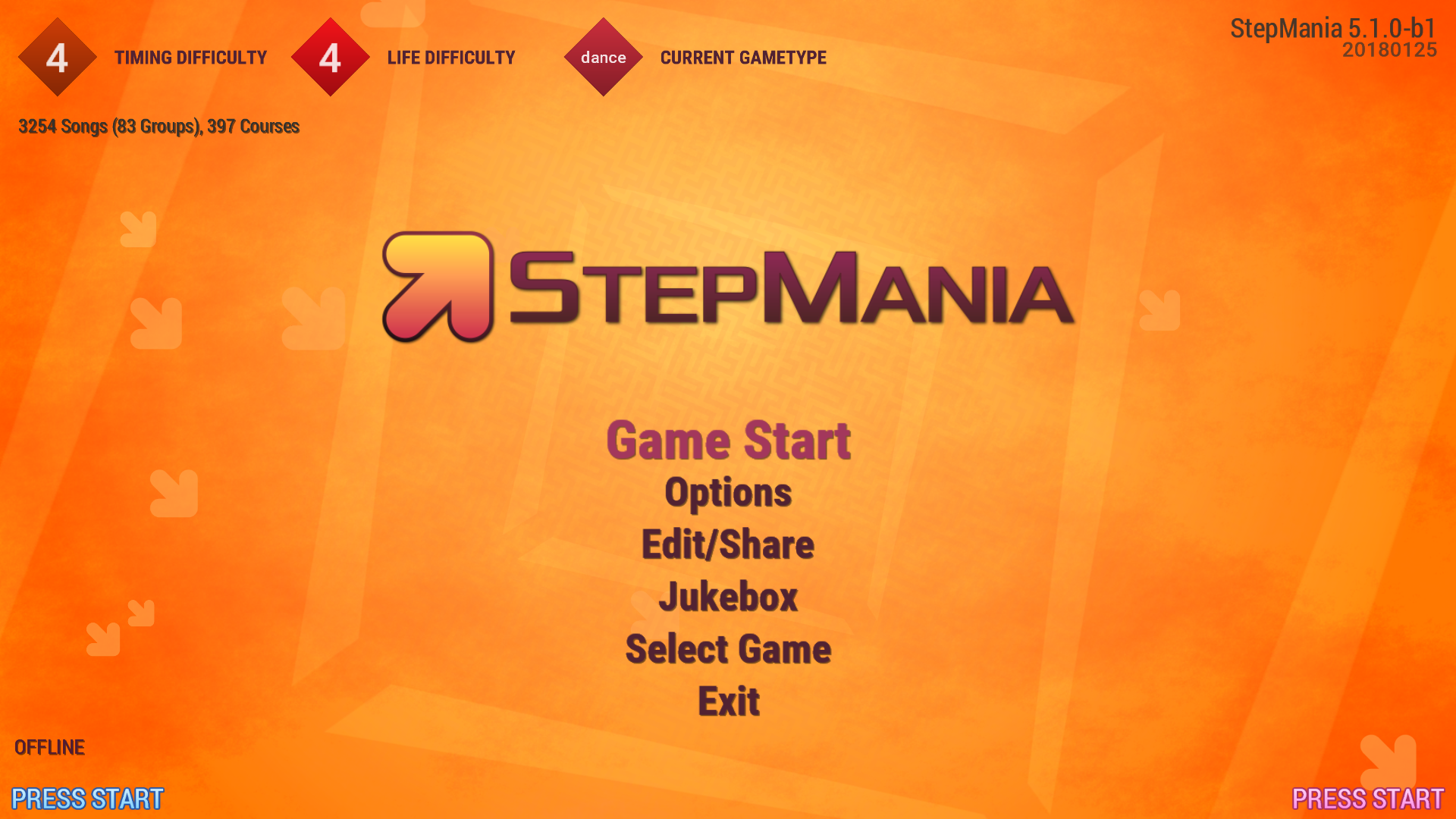 All download links are only available via an account.

---
This pack contains:
---
[3254 Songs/83 Packs]
Lá Resistenza
Dansu V2
Dansu V1
Alpha Zet Collab Pack
Human X Promotion Pack
SMOC 8th
2013 ANIMI 3rd Volume
Korean Pair Pack
Plus Communication Minus Pack
SMOC Collaboration Pack 2
SMOC Collaboration Pack 1
Melon Collaboration Pack 2
Melon Collaboration Pack 1
SMOC 7th
SMOC 6th
SMOC 5th
SMOC 4th
SMOC 3rd
SMOC 2nd
SMOC KITTY PACK
Stepmania Open Cafe Hard Pack 1
EZ2DJ PACKAGE
BuddyBuddy
Trance Techno PACK 2
Trance Techno PACK 1
Power Sound Pack 2
Power Sound Pack 1
Team HJY Project – Plus Alpha
Team HJY Project – First Package
2013 ANIMI 2nd Volume
Game Music Collection Package
Areicia Collaboration Pack
Dullahan Pack
Caka pack 2
Caka pack 1
Game Music Collection Package
Black Edition -Pre Version-
곰팩 (Gom/Bear Pack)
POWER SOUND PACK 2
Yume's 2nd A Half Pack
Seossi's Package (The 2nd)
Seossi's Package 1
Yume's 1st Restart Pack
Golgo13 (Sensationer)
Alice final step
Alice 4th complete step
Alice 3rd complete step
Alice 2nd complete step
Alice 1st complete step
dakemoto's Collection Pack
Jin's 1st Simfiles Package!
Einar Final
Pompompulin Simfile Collection
Batsal Pack Volume 5
Batsal Pack Volume 4
Batsal Pack Volume 3
Batsal Pack Volume 2
Batsal Pack Volume 1
Batsal Pack Archives Volume 1
Alrios 2nd Random Mix
Alrios Simfiles 1st
Alrios Vocaloid 1st
The Vocaloid Second -Package EDitiON-
Recycle The Vocaloid First
RIN LEN Second Package Edition
CHEMICAL SYSTEM LE 2.5v
Vocaloid Gift Box
Princess L
Team DJMAX Second pack
Window Error Hard Package [Mini]
Nibac's DJ MAX Package
Subterranean Animism Package
Touhou Arrange 3rd Pack ~ Call of Duty !!
Touhou Arrange 2nd Pack ~ Mystical Second Dreams
Touhou Arrange 1st Pack ~ Dream's Departure
Higurashi no naku koro ni OST Package
Event Thank you Mini Package
MJH Collectors Edition 01
Orange First Pack
kkOkkO Mini Pack
Eight Minus's 3rd pack
Eight Minus's 2nd pack
Eight Minus's 1st pack -Remake-
Dark Raven's 2nd Pack
Dark Raven's 1st Pack
KaCa package 2
012's easy package
SID Sound Original Song Total Collections Package
Saya no Uta & Puella Magi Madoka Magica Original Soundtrack Package
Guilty Gear XX Original Soundtrack Collection Package (Completion)
Chaos;Head Original Collection Package
Second Simfile
Cool Stuff Package
---
List of Corrupted packs that I have

fixed

: 
---
012s Easy Pakcage
2013 Animi Pack II
2013 Animi Pack III
Alpha Zet Collab Pack
Buddy
C.O.C.P (

Highly Corrupted

)
caka pack
caka pack 2
Dakemoto's Collection Pack
Dark Raven's 1st Pack
Dark Raven's 2nd Pack (

Highly Corrupted

)
Dullahan Pack
Eight Minus 1st Pack -remake-
Eight Minus 2nd Pack (

Highly Corrupted

)
EightMinus 3rd Pack -Final- (

Highly Corrupted

)
Einar Final (

Highly Corrupted

)
Game Music Collection Package
GOM PACK
KaCa (

Highly Corrupted

)
KkOkkO Mini Pack
MJH Collectors Edition 01 (

Highly Corrupted

)
Power Sound Pack 1
Power Sound Pack 2
RIN LEN Second Package Edition
S.I.D Sound Original Song Total Collections Package
second Simfile
Seossi's Package (The 2nd)
SMOC 7th
Team HJY Project
The Voclaoid Second -Pakage EDitiON-
Trance Techno PACK