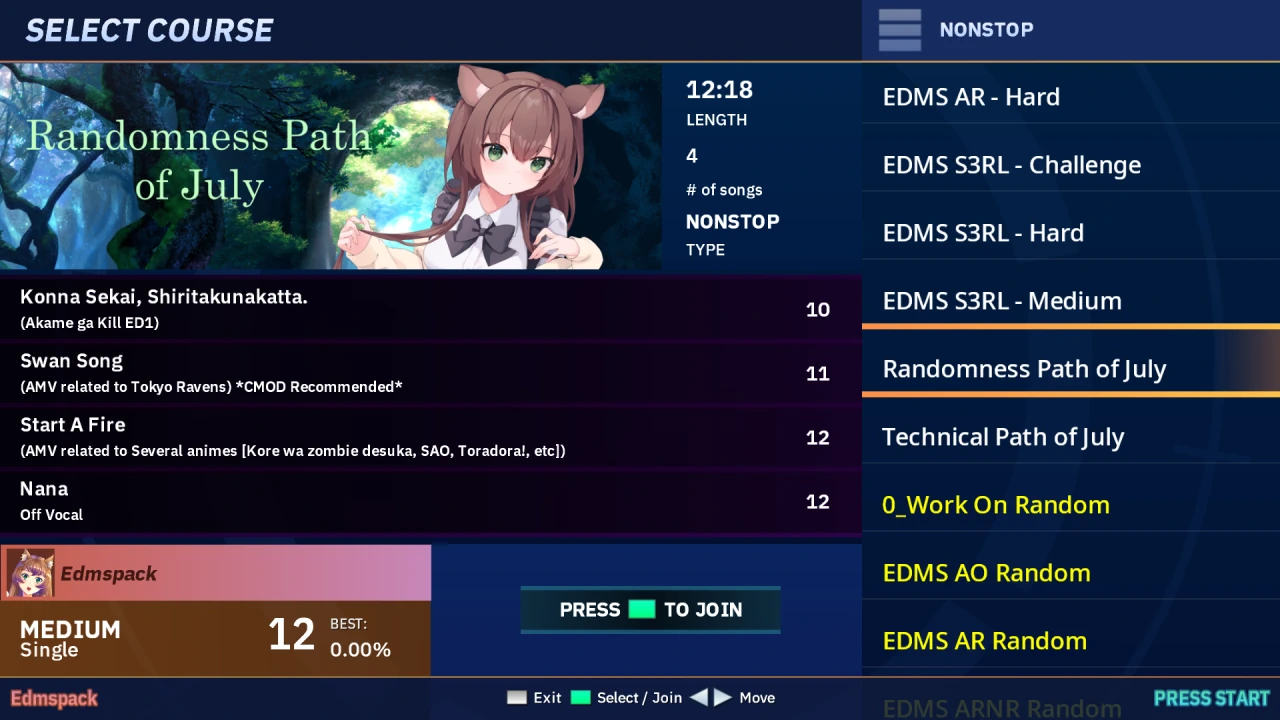 A courses is a "pre-list" of songs where

you need to play all of them to get a final score

.
You need to have all the packs

Up-To-Date

or

have downloaded EDMS ALL-IN-ONE

completely.
The file below

need to be extracted

on this folder:

Stepmania/Courses
---
Last update: 03 February 2023
---
Download
---
---
If you need any help, feel free to ask thoses questions on the discord!
Have fun!